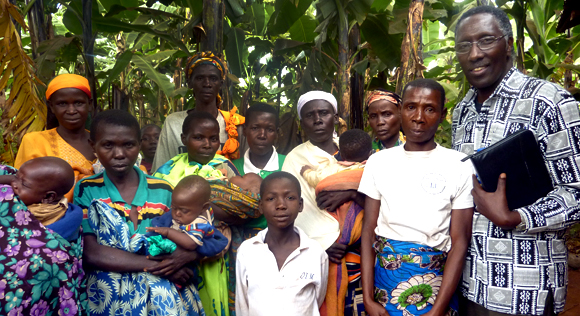 FAMA Ministries Vision & Mission
FAMA Ministries currently provides material, psychological and spiritual support to families and disenfranchised individuals in the war-torn Great Lakes Region of Central Africa, particularly Burundi, Rwanda, and D.R. Congo. All three countries are third world countries. Burundi and D. R. Congo are generally counted among the five poorest countries in the world by GDP. In addition to suffering from crushing poverty, the families in this region have been devastated by civil and tribal wars, massacres, genocide and natural disasters. They have lost parents, children, and brothers and sisters. Atrocious forms of rape touched mothers, daughters, and sisters. No extended family has escaped the impact of war and genocide.
God birthed the vision for FAMA Ministries in the heart of Pastor Ruben Ruganza, while he and his family were themselves living as refugees of tribal war. Through his family's own experiences, God showed Pastor Ruben the intense suffering of the family in general. He realized that many families needed restoration even more than his. FAMA has focused its efforts on assisting the most needy and disenfranchised groups in the Great Lakes Region. To date, we have provided assistance to orphans, rape victims, the handicapped, refugees, child soldiers, and the Pygmy or Batwa people.