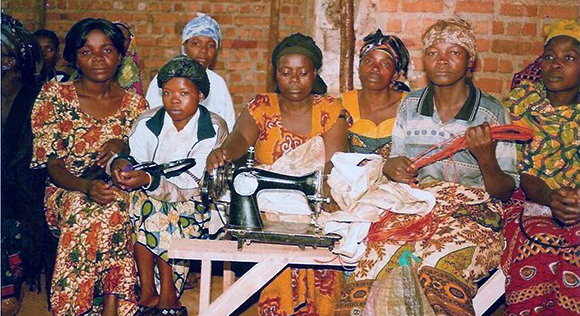 Other Projects - Aid to Rape Victims
During the genocide in Rwanda, and ongoing civil and tribal wars in DR Congo and Burundi, atrocious forms of gang rape were used as weapons of warfare and intimidation against women and girls of all ages. At times, family members were forced to witness the rapes at gunpoint. Rape victims are ostracized and even excluded from their families. The children conceived through rape are unwanted and often hated, even by their mothers. A 2011 study in The American Journal of Public Health suggests that, during certain periods in DR Congo, women have been raped at the rate of nearly one a minute.
FAMA, working together with other organizations, has assisted these women by providing material assistance including food and other support to rape victims ostracized by their families. FAMA also has promoted reconciliation between these women and girls and their families.