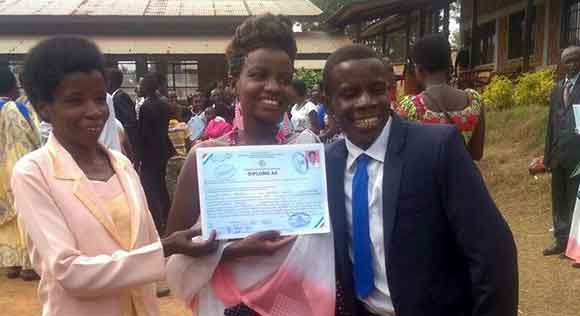 Muyinga Project - Education
Since 2007, FAMA has focused primarily on restoring and rehabilitating a community of Pygmy families in Muyinga, Burundi. The Pygmies have long been one of the most marginalized people groups in the entire world. In Burundi, reportedly the third poorest nation in the world, they are the poorest of the poor and the most underserved members of the population.
In September of that year, FAMA launched its education program for Pygmy children. With the support of a female Pygmy senator, FAMA motivated families to enroll children in school by providing school supplies, uniforms, school shoes, back packs, follow-up support and words of encouragement. Despite initial reluctance, 74 Pygmy children attended school for the first time ever! That first year, a spokesperson for the Pygmy community thanked FAMA. "FAMA thought about us when others had no time. It has become possible for a Pygmy child to sit with Tutsi and Hutu children. It has even become possible for a Pygmy child to sit between the two.
Currently FAMA supports the education of 225 children, mostly Pygmies, coming from 150 families.
Although the Pygmies initially believed their children incapable of studying like other children, most of the children are progressing regularly to the next grade. Some FAMA students are now in high school. This year, FAMA celebrated it's first high school graduate.
Now all families in the village want their children enrolled in the FAMA school program!

Please help us help them!